Peace Day
International Day of Peace, or Peace Day, is held on 21st September every year. In 2001 the countries of the United Nations adopted the day and declared it a day of global ceasefire and non-violence, and over the years since then it has become more widely known and we have had an increasing number of requests for activities that can be used to mark it with the kids.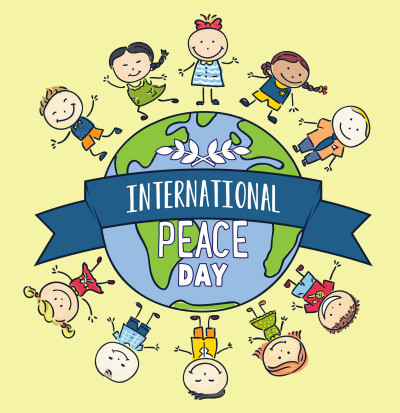 Why is Peace Day Important?
Everyone on our planet deserves a happy and safe life, but sadly millions of people around the world are suffering because of violence and wars. On International Peace Day every year, we try to make the world a safer and more peaceful place for everyone.
"There is no way to peace. Peace is the way." A.J. Muste
"Peace cannot be kept by force. It can only be achieved by understanding." Albert Einstein
"Imagine all the people living life in peace. You may say that I'm a dreamer, but I'm not the only one. I hope someday you'll join us and the world will be as one." John Lennon

Ideas for Peace Day
Take part in a global minute of silence at noon on Peace Day to share a desire for peace.
Sing some songs about peace, or perhaps create your own?
Ask the children to draw some pictures representing peace in the playground using coloured chalk.
Create a peace collage - we've got lots of useful printables to get you started below.
Our Peace Day Resources
Below you will find a number of ideas and printables for a range of ages. Representing international symbols of peace, we have included the dove, the crane and the "hippy" peace symbol from the late 60s.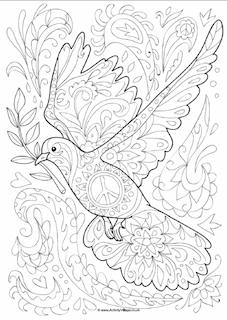 In addition to the dove resources you see below, we also have a complete dove topic to explore:
Doves
The Peace Bell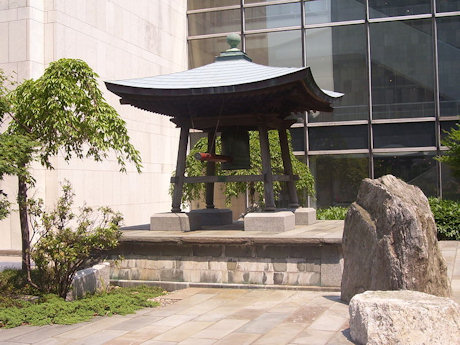 Peace Bell at the United Nations, New York City. Image by Dragonbite
Outside the United Nations headquarters in New York sits the Peace Bell, protected by a Japanese pagoda. It is rung mid-morning on 21st September, followed by a few moments of silence in which to think about world peace. The bell was given to the United Nations by Japan in 1954 and is cast from coins donated by the delegates attending the 1951 conference of the United Nations, collected for the bell by children. The inscription on the side of the bell is in Japanese characters and reads "Long live absolute world peace".
More Topics for Children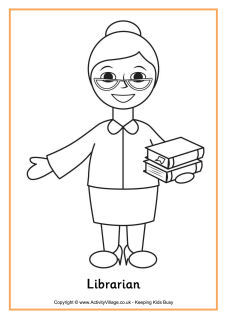 People Who Help Us