Crafts
We have hundreds of crafts for children at Activity Village, many adaptable to suit different ages and abilities and working well with individual children or a large group. Don't worry that you need any great expertise or a huge amount of supplies and equipment. Crafting with children is all about having fun, experimenting, taking ideas that you see and adapting them to suit what you have available and what you think your children would enjoy most. It is always a good thing to be prepared!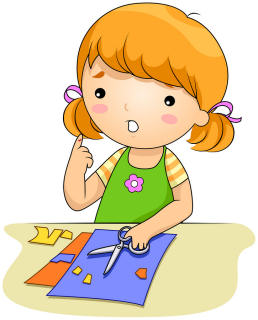 All our kids crafts are quick and easy, require minimal equipment and materials, and offer satisfyingly instant results - because we know that even crafty kids like to be able see the fruits of their labour in action within minutes rather than hours!
Scroll down to find our kids crafts sorted by holiday, season and type of activity.
Seasonal Crafts
Pick out a craft that particularly suits the season by clicking on the quick links below.
Crafts by Topic
To find crafts by topic search our A-Z List of Topics or browse some of our more popular craft page below...
Crafts by Type
Explore hundreds of craft ideas sorted by types of activity...
Holiday Crafts

Grab your supplies and get crafty!