VE Day
In 1945, 8th May was designated VE Day, or Victory in Europe Day - the day that the Second World War ended in Europe. We can mark this very special anniversary, remember the brave people who gave everything to end the war, and celebrate the peace that we enjoy now.
"You ask, what is our aim? I can answer in one word: victory."
Winston Churchill
"The flags of freedom fly all over Europe."
Harry Truman
What is VE Day?
On 7th May 1945, after six long years of war, Germany surrendered to the Allies and the war in Europe was over. King George VI announced victory in Europe at 9pm over the radio and declared that the following day would be a national holiday. Many people didn't wait until the following day to begin celebrating! Street parties erupted all over London, church bells rang out all over the country, bonfires were lit and colourful bunting was strung up all over the streets as soon as the radio announcement was made!
The German surrender was not a surprise. People across Britain had been on standby waiting for the celebrations for some time. Winston Churchill himself had waited for assurances from the Ministry of Food that beer was in good supply before announcing the national holiday. Luckily for everyone, it was! Commemorative items were produced in time for the celebrations, including VE Day mugs.
On 8th May, huge crowds gathered in London as King George VI, Queen Elizabeth (our current Queen's mother) and Winston Churchill stood on the balcony of Buckingham Palace to wave and celebrate. The Royal Family came out to the balcony eight times during the day!

The Royal Family and Winston Churchill wave to the crowds from the balcony at Buckingham Palace
Princess Elizabeth (the current Queen Elizabeth II) and her sister, Princess Margaret, were allowed to wonder through the crowds incognito to enjoy the celebrations! Princess Elizabeth later remembered standing in the crowd shouting "We want the King!" with the excited crowd, describing it as "the most exciting night of [her] life." She said, "I remember lines of unknown people linking arms and walking down Whitehall, and all of us were swept along by tides of happiness and relief."
An estimated 50,000 people partied in Piccadilly Circus until late in the night! All across the county, pubs and dance halls extended their open hours later than normal.
St Paul's Cathedral in London held 10 services in a row to celebrate the peace. Each was attended by thousands of people.
In the US, the celebrations coincided with President Truman's 61st birthday. President Truman went on to say it was his favourite birthday ever!
Although the war against Germany had ended, the war against Japan went on until August that year. World War II wasn't finally over until 15th August 1945.
Our VE Day Resources
More Useful Resources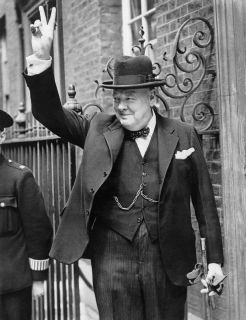 Winston Churchill

Remembrance Day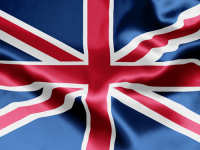 We have flags of all sizes as well as colouring flags and more - for most of the countries of the world and of course for all of the major Allies.
Flags
More WW2 History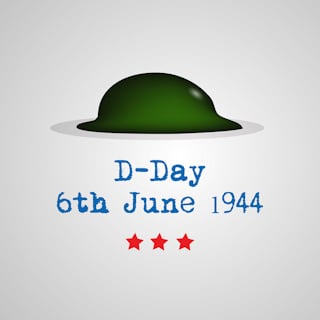 D Day