Holidays
We love holidays here at Activity Village and for some of the bigger holidays we have huge collections of crafts, printables and colouring pages. But we are also building up some of the lesser known holidays and have found that they are a great excuse to explore other countries and other cultures with your children.
All Holidays, Events and Special Occasions - by Date
If you are looking for inspiration for activities to do with upcoming holidays and events and ideas for something special to do with the kids, this is the place to look!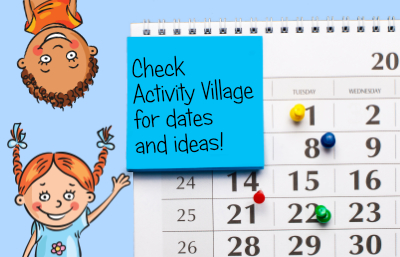 Activity Village's Holiday Calendar

Regular Holidays and Events