Teacher Appreciation
Whether you are looking for an idea for an end-of-year gift for your child's teacher or for something specific for America's "Teacher Appreciation Day" or "Teacher Appreciation Week" - this is the place!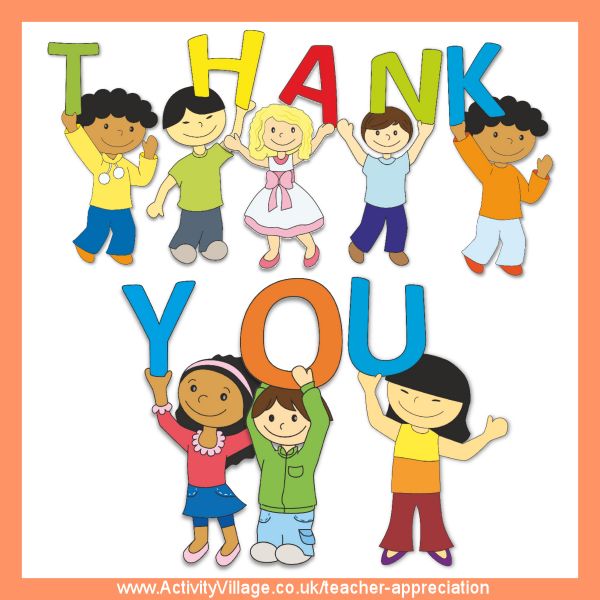 "A teacher affects eternity; he can never tell where his influence stops."
Henry Adams
Teacher Appreciation Week will next be 6th to 10th May 2024 in the US, and Teacher Appreciation Day will be Tuesday 7th May. You'll find lots of ideas on this page for Teacher Appreciation Day and Week, and of course they are also great for end of year "thank yous".
In the UK, Teachers' Day is always 5th October.
For many formative years, teachers are one of the most important adults in a child's life - and yet for much of the time we take them for granted.
Traditionally we remember to show our appreciation for our child's teacher either during "Teacher Appreciation Week" (in the US) or at the end of the school year. But there is nothing to stop you letting your teachers know how much you appreciate them at any time of the year!
A quick "thank you" note or email takes a moment to write and send but the pleasure it gives is enormous. And you will find many other teacher appreciation ideas below.


Print, cut and make these teacher rosettes and medals - a perfect little present for Teacher Appreciation!
Teacher Rosette
Teacher Gift Ideas


Stuck for a good idea for a teacher gift this year? We're building up a huge collection here, both for group or class gifts and individual.
Teacher Gift Ideas


There are many more ideas for gifts for teachers which children can make here:
Gifts Kids Can Make
More Ideas...


Teacher Quotes
Use these in your own projects, on thank you notes, and so on. Perhaps your child could write some into a little booklet and decorate it for his teacher?
Use some of our stationery
to write a "thank you" note! Or print out a selection, tie with a ribbon, and give as a gift.


Many of our origami projects make sweet cards or little gifts which teachers will appreciate
God Made Teachers:
God understood our thirst for knowledge, and our need to be led by someone wiser;
He needed a heart of compassion,of encouragement, and patience;
Someone who would accept the challenge regardless of the opposition
Someone who could see potential and believe in the best in others . . .
So He made Teachers.
Explore Activity Village