Chinese New Year
Welcome to our Chinese New Year pages for kids! We've got a huge collection of fun kids crafts and printable activities for you to explore and enjoy with your children, both at home or in the classroom. You can learn about the current year - the Year of the Rabbit - or just enjoy our general Chinese New Year resources (including our fabulous collection of Chinese New Year colouring pages, crafts, puzzles, worksheets and printables of all sorts)... but be warned, there's probably enough here to last you until next Lunar New Year!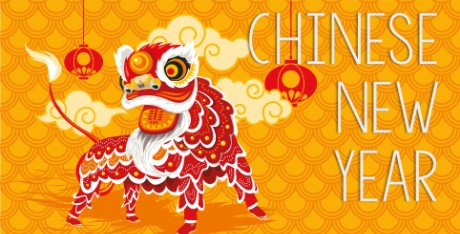 Happy Lunar New Year!

There are many ways to wish people a Happy New Year, depending on where you come from. In the official language of China, Mandarin, and you might wish someone Xin Nian Hao or Xin Nian Kuai Le. Also popular is the greeing Gong Xi Fa Cai, which means "wishing you happiness and prosperity."
In Hong Kong and southern China, where people speak Cantonese, the traditional greeing is Kung Hei Fat Choy - which also means "wishing you happiness and prosperity".
Nine Asian countries celebrate the Lunar New Year with public holidays and variations on the activities you will find described below. About 1/5 of the world's population will be enjoying the Lunar New Year festivies, and New Year's Eve is the world's biggest annual migration, with over 200 million people making every effort to get home for a big celebratory dinner with their extended families!
---
Year of the Rabbit
On 22nd January 2023 we waved goodbye to the Year of the Tiger and welcomed in the Year of the Rabbit!
---
What is Chinese New Year?
Chinese New Year is the most important of the Chinese holidays, and is a time of feasting with the family, celebration, fireworks and gift-giving. It is a 15-day holiday, beginning on the first day of a new moon and ending with the full moon on the day of the Lantern Festival.
The Chinese calendar is based on the lunar year, so the date of Chinese New Year changes every year. The Chinese calendar follows a 12-year pattern with each year named after an animal. There are various stories which explain this. The simplest is that Buddha (or the Jade Emperor) invited all of the animals to join him for a New Year celebration, but only 12 animals turned up. To reward the animals that did come, Buddha named a year after each of them in the order that they arrived, starting with the Rat, followed by the Ox, Tiger, Rabbit, Dragon, Snake, Horse, Goat (or Sheep), Monkey, Rooster, Dog and Pig. (Find another version of the story here).
Depending on the year you are born, you are believed to have the various character traits of that year's animal. You can find much more by exploring the Chinese Zodiac section below.
---
Our General Chinese New Year Activities for Children
We've got so many activities to explore, whether you are celebrating the Lunar New Year yourselves or just learning about it with your children - everything from colouring pages to crafts to puzzles to games to stories to worksheets and all sorts of fun printables!
---
More Family Activities for Chinese New Year
Why not use Chinese New Year as an excuse to learn about some of the traditions of Chinese New Year, pandas, goldfish (regarded as very lucky, and prominent at Chinese New Year) or of course China itself? We've got lots more to explore here, particulary in the section on China where you will find Chinese customs, classic Chinese stories, folk tales and much more.
More Chinese New Year Ideas for Kids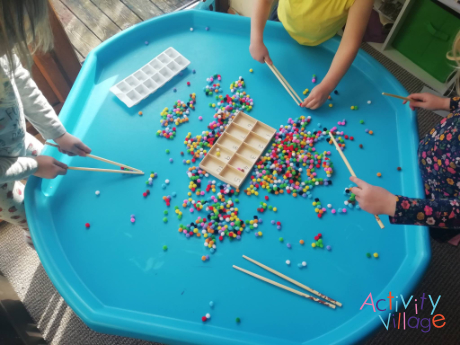 Set up a Chinese New Year tuff tray for early learners and work on fine motor skills, counting, patterning etc.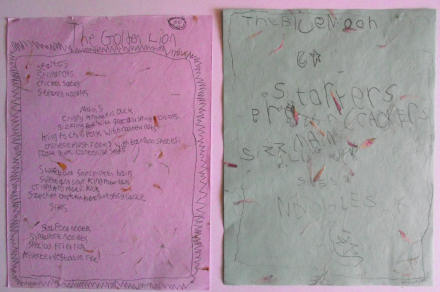 Write your own Chinese restaurant menu ... here are two by Jack and Sam for inspiration!
---
Chinese New Year Jokes
Why does an embarrassed panda get mistaken for a newspaper?
Because they're both black and white and red all over!
What's purple, 10,000 km long and 12m high?
The grape wall of China!
---
A Traditional Chinese New Year Rhyme
You'll find whenever the New Year comes
The Kitchen God will want some plums.
The girls will want some flowers new;
The boys will want firecrackers, too.
A new felt cap will please papa
And a sugar cake for dear mama.