Chinese New Year Colouring Pages
We've got a great collection of Chinese New Year colouring pages here for all ages. Scroll down for some general Chinese New Year and Chinese themed colouring pages, or explore our colouring pages dedicated to the various Chinese zodiac animals. in 2022 we will be celebrating the arrival of the Year of the Tiger!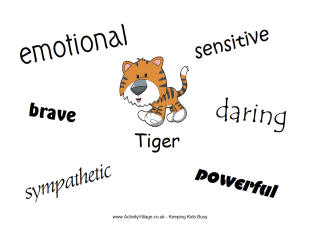 Year of the Tiger Colouring Pages
General Chinese New Year Colouring Pages
Here is a collection of colouring pages themed around Chinese New Year - including dragon dances, lantern-filled scenes, Chinese New Year feasting and gift-giving and lots more! There is something here for all ages.
Colouring Pages by Animal of the Chinese Zodiac
If you are looking for colouring pages specifically for Year of the Rat, Year of the Tiger etc - this is where to start...
More Chinese New Year Colouring Activities
Colour by maths facts, trace and colour, join the dots and colour ... lots more to explore here!