World Animal Day
World Animal Day is celebrated on 4th October each year, all over the world. It is a chance for charities, communities and groups to promote the welfare of animals and for all of us to learn about the part that animals play in our lives. We've got a huge collection of animal-themed activities here at Activity Village that you can use for your own celebrations - enough to keep you going all year!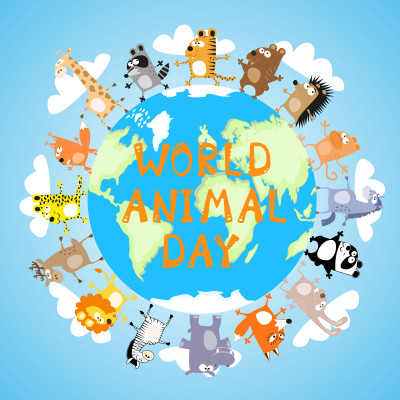 History of World Animal Day
World Animal Day was established nearly 100 years, in 1925, in Germany, by writer and publisher Heinrich Zimmermann. He chose 4th October because that's the saint day of Francis of Assissi, patron saint of animals.
Explore our Animal Activities
We've got a huge range of animal themed activities on the website - colouring pages to tempt all ages, original craft ideas, games, puzzles, printables of all sorts and worksheets too. You can explore by animal topic (eg Aussie Animals, Pet Animals etc), by Animal A-Z, or by type of resource. Click the meerkat to get started!

Animals
Specific World Animal Day Resources
Explore Activity Village