Pancake Day
Pancake Day doesn't just have to be about eating pancakes (although we LOVE doing that!) We've got loads of fun activities for kids here, including our quick, easy and original craft ideas, puzzles, fun printables for classroom or home, colouring pages and worksheets.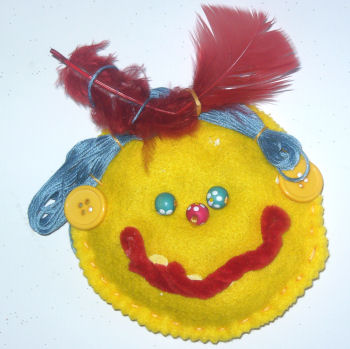 What is Pancake Day?
Pancake Day in the UK is also known as Shrove Tuesday, the day before Ash Wednesday, which is 40 days before Easter, and is the first day of Lent. The 40 days of Lent were traditionally a period of fasting in the Christian church. These days fasting is quite rare, although people do sometimes still "give something up for Lent".
Pancake Day was traditionally a day of fun and feasting before the fasting began and a way to use up supplies of milk, eggs and butter.
Elsewhere in the world, Pancake Day / Shrove Tuesday is celebrated as Carnival or Mardi Gras.
Pancake Day is next enjoyed on 13th February 2024.
Our Pancake Day Printables
Making Pancakes!
---
Pancake Day Counting!
---
More Pancake Day Games and Activity Ideas
Pancake Day isn't just a day for eating pancakes! We've got lots of ideas for activities and games - some for learning and some just for fun - to enjoy with the children.
Make a stack:
Use corrugated cardboard from a cardboard box to cut out a stack of pancakes for counting and matching activities, or to use in a treasure hunt.
Pancake on your head race:
Children could try walking across the room or playground with a cardboard pancake on their head. Each time they complete the distance without losing their pancake, add another to their stack!
Flip the pancake (memory game):
Make a stack of corrugated cardboard pancakes as above. Draw a letter, number or shape on pairs of pancakes (decide on the appropriate number according to the age of your children), or use matching stickers if you prefer. Turn all the pancakes face down and shuffle them around. Now take turns using a fish slice to turn two pancakes over at a time, trying to find matching pairs.
Pancake drop:
Place a frying pan on the floor and stand with a stack of cardboard pancakes over it. Now try to drop the pancakes right into the pan. Count up the pancakes!
---
Traditional Pancake Day Activities
Pancake race:
Give each contestant a saucepan and a pancake. Establish the length of the race and how many times the pancake must be tossed before reaching the finishing post. If a pancake falls out of the pan, you have to return to the start!
Pancake toss:
Provide each child with a saucepan and a pancake. Set a timer for 1 minute and see how many times they can toss their pancake!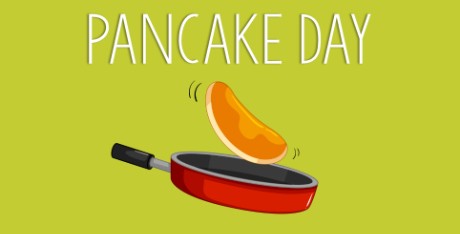 Explore Activity Village