Monsters
Children can enjoy inventing, drawing and playing with "monsters" - especially as monsters break all the rules and have as many eyes and legs and tails and colours as children can imagine! These monster activities also tie in well with stories such as "Where the Wild Things Are" or "Not Now Bernard".
Favourite Monster Characters

Monsters University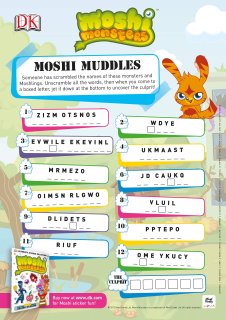 Moshi Monsters

Monster Videos to Enjoy
Watch Erik, who created many of our lovely monster illustrations, draw a cute 3-eyed monster!
NB Children should not browse video sharing sites unsupervised