Hiroshima Peace Day
At 8:15am on 6th August 1945, an atomic bomb was dropped on the city of Hiroshima in Japan. Now, every year since 1947, the people Hiroshima hold a ceremony in the Peace Memorial Park to remember the dead and pray for peace in the world.
During the ceremony, there are a number of speeches and dedications. Children bring flowers and place them near the Cenotaph (memorial). Two children read out a commitment to peace in the future. At 8:15am exactly the Peace Bell (which you can see in the video below) rings out, and everyone in the city is silent for one minute. Doves, a symbol of peace, are released, and the Hiroshima Peace Song is performed by choirs.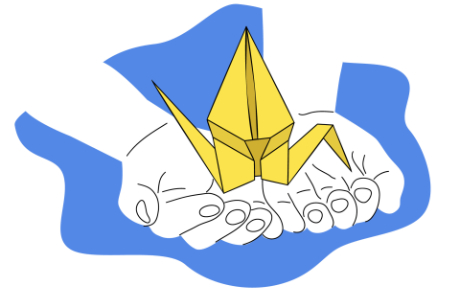 Ideas for Hiroshima Peace Day
We can help our children to understand the consequences of war by learning about what happened in Hiroshima, discovering the story of Sadako Sasaki, folding our own origami cranes, learning about Japan and looking at other symbols of peace.
Learn about Sadako Sasaki
The story of young Sadako and her origami cranes is an excellent way to introduce children to the story of Hiroshima, and the consequences of the atomic bomb.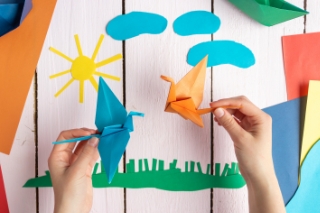 The crane is a traditional origami model which has been folded for hundreds of years. The crane...
Visit Hiroshima
This short video can take you on a virtual visit to Hiroshima's Peace Park where you can see the Hiroshima Peace Memorial, or Gembaku Dome, which was the only building in the centre of the bomb blast which was left standing and has been preserved as it was immediately afterwards. The video also shows the Children's Peace Monument with thousands of origami cranes.
More Ideas for Hiroshima Peace Day
Explore our collection of dove activities - the dove being an international symbol of peace - and learn about Japan and its culture, enjoy Japanese crafts and colouring pages, and even play some Japanese games. We have more peace-themed ideas on our Peace Day page, too.