Are your children frustrated when they can't draw or paint the picture they imagined? Have a go at Shelly's spectacular elephant craft idea - which of course you can adapt endlessly to suit your child's interests.

When my son was little (about 5 or 6) he would get a bit frustrated with his paintings. He always wanted to paint animals, but the animals that he painted were never realistic. In the end his frustration with his animals got to the point where he stopped wanting to paint. So we came up with an idea! We would search in magazines or online for animal pictures that he liked, then cut them out or print them. He would paint backgrounds, stick his animals in the pictures and - voilá - he had an animal picture with realistic looking animals! He loved it and went through a phase were he painted a never-ending stream of backrounds for his animal pictures. When I spotted the elephant images below, I immediately thought of his animal paintings and how the elephant images could be used to create work of art for younger kids.
To show how we did it, my son and I created a few of the popular backgrounds that he used to create. He loved the red sky one for some reason, and the yellow exploding balls!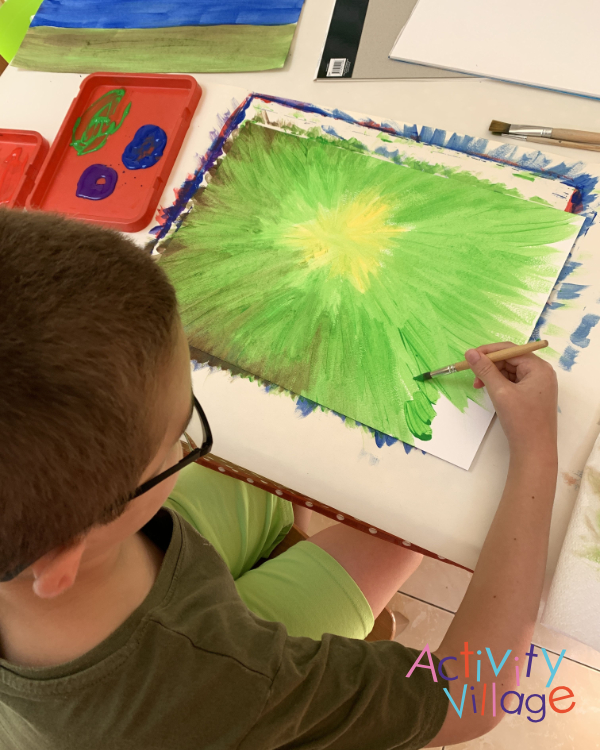 Painting some backgrounds
We always used traditional poster paint for our backgrounds (nothing fancy), but we did like painting them on card instead of paper. Although paper does work, we preferred card because the finished pictures would hang better on the card, and we like hanging paintings up on cork boards that we have around the house.
We cut out a few of the elephant images and my son painted one of the black and white elephants just for fun. For his painted elephant he used watercolour paints because he finds blending the colours together with watercolour paints easier.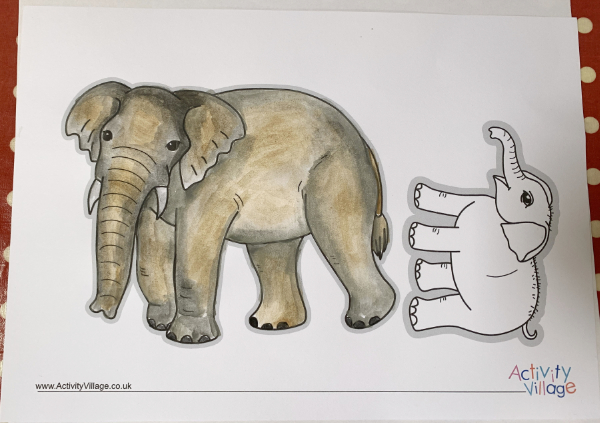 Painting an elephant colouring page with watercolours
We left our backgrounds to dry overnight. Although we have done this too many times for me to count, I still like the end results of the backgrounds!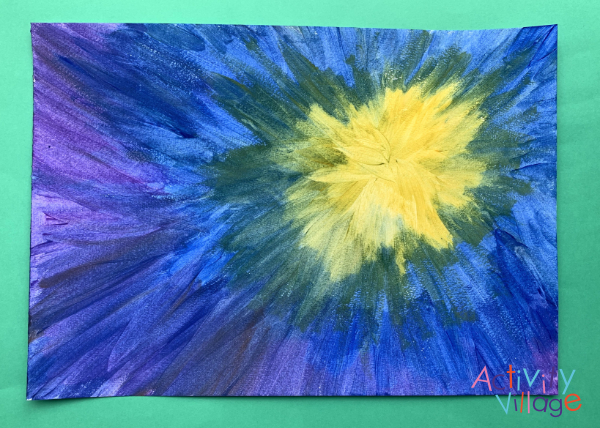 Completed blue background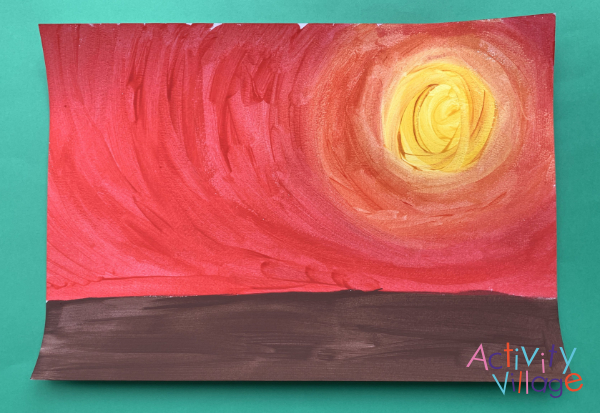 Completed red background
And then comes the fun part - trying to decide which backgrounds to use and how you want to organise the elephants. I loved the idea of an elephant train.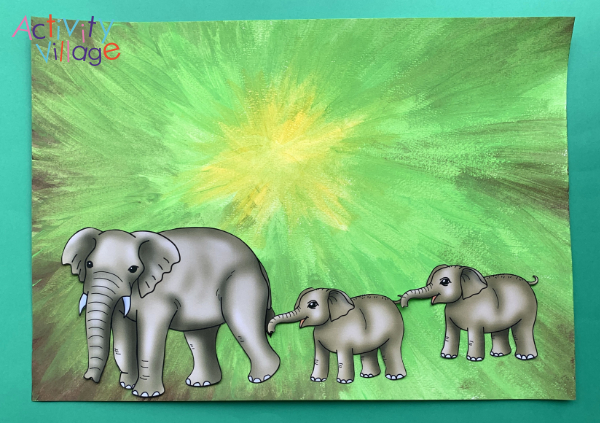 Using the green background for an elephant train picture
My son wanted to use his own elephant painting but could not decide on the background.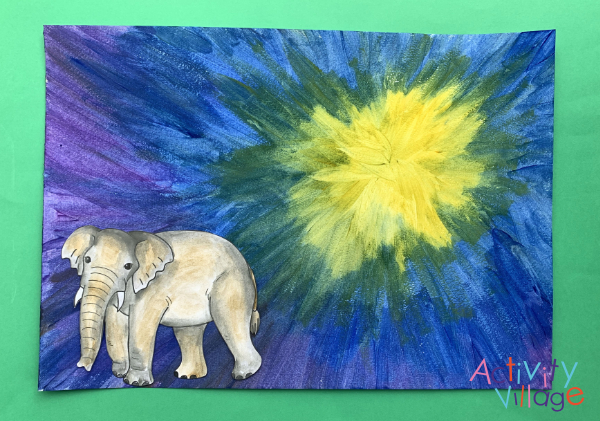 The blue background with his watercolour elephant
But to be honest, no matter which background we used, or how we tried to organise the elephant images, they all ended up looking really impressive! I think most kids would be proud of the end results and most parents would love to hang a few of these up on the fridge.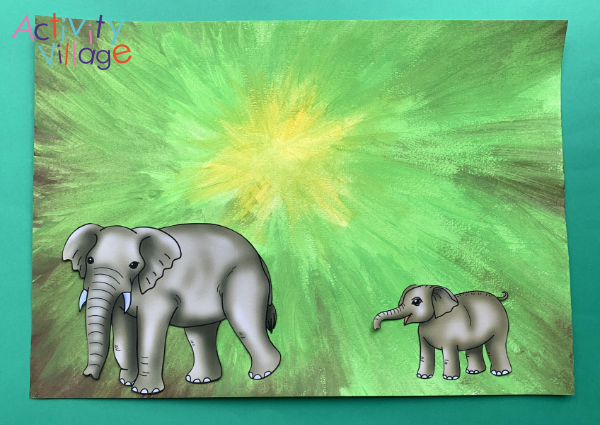 Elephants on the green background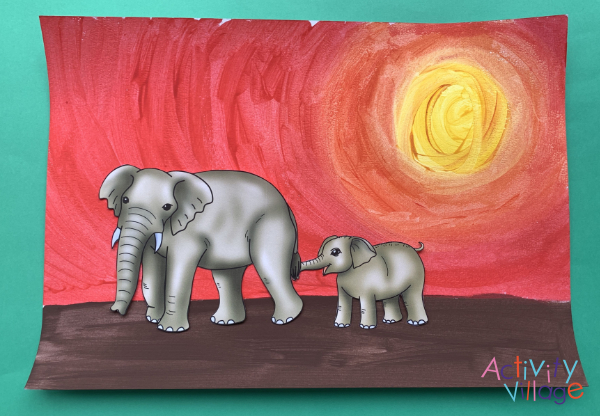 Mother and baby elephant on our red background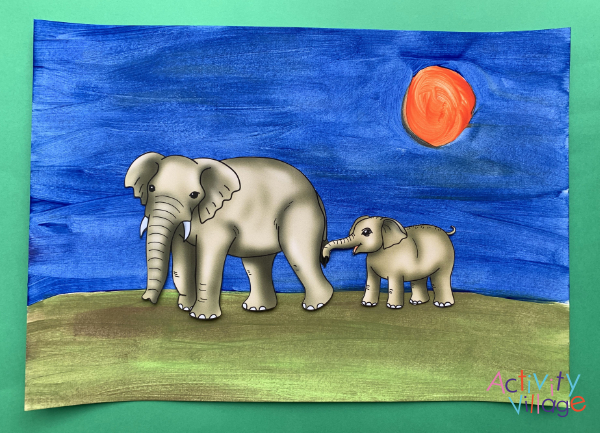 Elephants on a savannah background

These spectacular elephant artworks were produced by Shelly and her son. Shelly is a home educating parent of two children aged 10 and 12. She blogs at ofamily learning together where she shares ideas on the different learning activities that they do including lots of hand-on maths, arts and crafts and anything else that is part of their home educating lifestyle.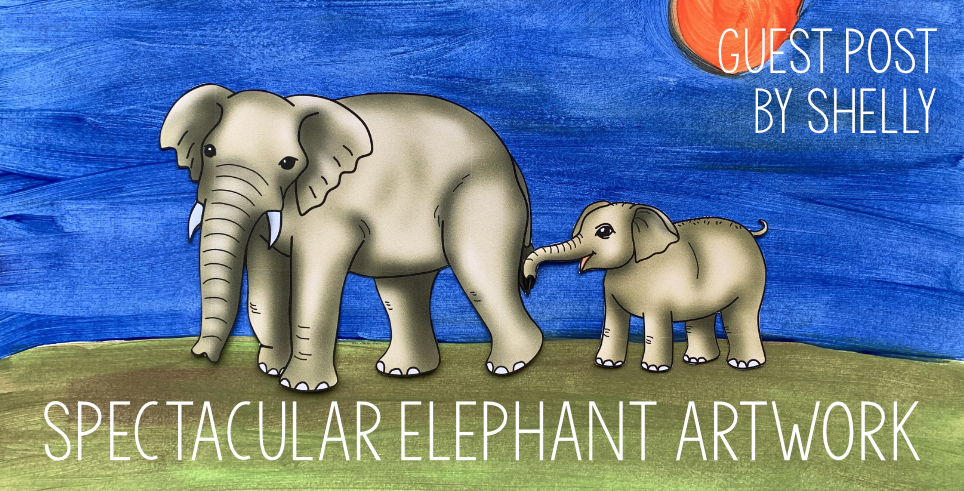 Wednesday, 10th August 2022