The Queen's 90th Birthday

Did you know that the Queen has two birthdays - her actual birthday and an official one, on which the country celebrates? Either way, this is the year that Her Majesty will be 90, and it's a great excuse for a celebration, or two, or a few more! Many people will be marking this special landmark birthday in the UK and all around the Commonwealth, as we recognise the achievements of this country's longest serving and well-loved monarch. Will you be joining in with a 90th birthday street party or picnic, or other tribute?
The Queen's actual birthday is on 21st April, and that's when the celebrations started, with a walkabout in Windsor. In the evening the Queen lit the first of 1,000 beacons stretching across the country and around the world!
On 12th - 15th May at Windsor Castle there was a spectacular 4-day birthday party event, the finale of which was broadcast live for us to enjoy. The extravaganza celebrated Queen's Elizabeth's life, her love of horses, her dedication to the Commonwealth and her support of our Armed Forces.
On 11th June it's time for the official birthday celebration and Trooping the Colour, followed by a balcony appearance at Buckingham Palace from the royal family and an exciting fly-by.
We've been putting together some lovely new resources and ideas for your own celebrations, which you can find below. We've also pulled in every resource that we think might help you celebrate the Queen's life - the Royal palaces, Westminster Abbey (where she was crowned), the Queen's Guard, the National Anthem, and of course her favourite pets! But don't stop there. Scroll down further and we've linked in many other activities from Activity Village that you can use and enjoy.
More Resources
Don't forget that, in addition to the resources below, we have lots more activities for you to explore here:
And how about a Royal Craft...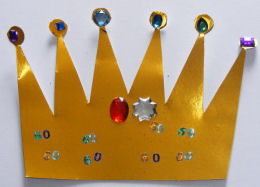 Royal Crafts
Some Patriotic Ideas...

United Kingdom Flag Printables

United Kingdom Crafts
...And of course the Commonwealth
You can learn a little about many of the countries in the Commonwealth as well as download flags and flag colouring pages for all the countries, and maps and worksheets for many.

The Commonwealth
Horses, Horses and More Horses
The Queen loves horses, and it is rumoured that there will be no less than 900 horses involved in the birthday celebrations!

Horses
Explore Activity Village