Doodle Pattern Tiles
A huge new section for Activity Village! Explore below to find all our Doodle Pattern Tiles - our take on the Zentangle® craze, adapted specially for kids!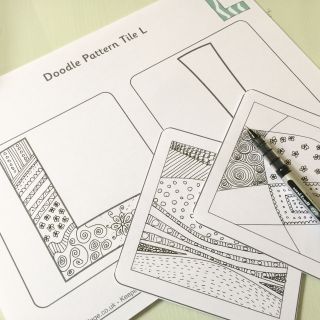 I couldn't resist trying out some of our doodle pattern tiles myself!
What are our Doodle Pattern Tiles?
Our "tiles" are simple rounded-corner squares measuring 12cm x 12cm, which we think is the perfect size for children. Ideally print them onto card or good, heavy paper, then cut out before you start doodling. Children can then turn the tile as they go to have more control.
How do we fill them in?
Any way you like! Zentangle tiles are traditionally filled with interesting patterns done in thin black pen, as you can see in the photo above. Each section is filled with a different pattern, and bigger sections can be sub-divided down into smaller sections for more interest. But that's not to say that younger children can't have a go with much simpler designs and colours. Stripes and dots look great - scroll down to see some at the bottom of this page! You can also see some simple ideas to get you started by clicking through on the image below.
Why have you added designs to the tiles?
I think a blank tile can be daunting for a child (and some adults - I know!) By adding designs, letters, shapes etc we've given the kids somewhere to start. And it's amazing how different each child's designs will be, despite starting from the same tile. We've included blanks below, if you want to be more traditional or add your own outlines.
How can I use my completed tiles?
We've got an entire alphabet because we thought it would be fun for kids to do their own initials, spell out their names or other words, or perhaps do a joint effort in brownie packs and classrooms.
How about hanging a string of tiles from a clothes line - how pretty!
Cut out an initial tile - or any completed tile - and glue it to a larger piece of paper in contrasting colour, folded in half, to make a really special greetings card.
Glue all your finished tiles into a scrapbook.
Make a border of tiles around your walls
Frame individual tiles for some stunning artwork
Swap them with friends!
More Ideas...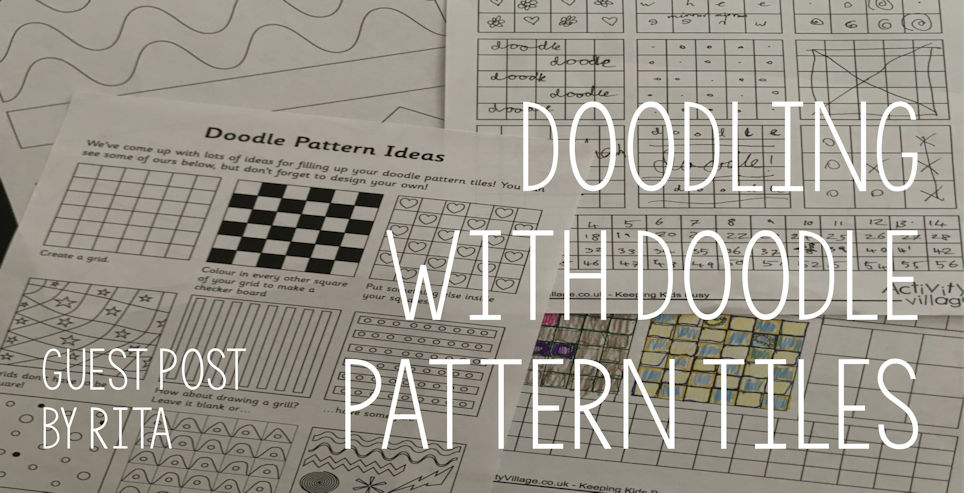 Doodling with Doodle Pattern Tiles
Explore Activity Village