Cupcakes
Lots NEW! Cupcakes are of course a firm favourite with many children, who enjoy making them as much as eating them! We've had some fun putting together a mini cupcake topic here, which includes colouring pages, worksheets, printables and puzzles. A little treat goes a long way!
Lots of people like to celebrate with cupcakes and there are special cupcake dates in diaries all around the world! Some people celebrate Cupcake Day on 14th June. The Alzheimer's Society in the UK suggests people hold a fundraising Cupcake Day on 13th June 2023. In America, there is National Cupcake Day on 15th December.
Our Cupcake Resources
A Simple Cupcake Recipe
You will need:
115g/4 oz butter
115g/4 oz self-raising flour
115g/4 oz caster sugar
2 eggs, beaten lightly
1 tbsp milk
For the Icing:
280g/10 oz icing sugar
175g/6 oz unsalted butter
1 tsp vanilla extract
Preheat your oven to Gas Mark 4/180°C/350°F. Place 12 paper cases into a cupcake tray.
Beat the sugar and butter together in a bowl until fluffy and light. Gradually sift the flour into the bowl and fold into the mixture with the milk, using a metal spoon.
Spoon some mixture into each of the paper cases and bake for 20 minutes until golden brown.
Leave to cool on a wire rack.
To make the icing, beat the butter and vanilla extract together until the butter is soft, then gradually sift in the icing sugar and whisk together. Top each cupcake with some of the icing then add any decorations you fancy!
---
More Cupcake Fun

Cupcake Case Crafts
More Food Fun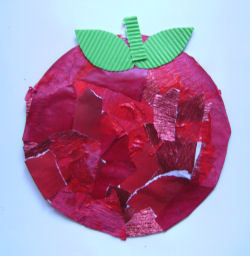 Apples
Role Play?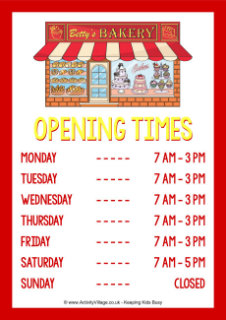 Betty's Bakery Role Play Printables