Christmas
Christmas is one of the most special times of the year for familes, and especially the children! We have hundreds of Christmas activities for kids here at Activity Village - from religious activities to fun printables to well over 400 lovely, original colouring pages! Have a good look around, find some inspiration and ideas, get sparkly and enjoy yourselves this Christmas!
It's that time of year again! The holidays are upon us, and Christmas is just around the corner. For many of us, this time of year is all about spending time with family, giving gifts, and eating delicious food. But for parents and caregivers, it can also be a chaotic and stressful time. juggling work, family commitments, and holiday preparations can be overwhelming. And that's where we can help!
One of the best things about Christmas is watching children experience the magic of the season. From decorating the tree to leaving cookies out for Santa, there are so many ways to make memories with your little ones during this special time of year. Why not spend a gentle afternoon trying out some of our Christmas crafts? You could print out some of our Christmas colouring pages and sit down with the kids in the evening to enjoy them. Or how about printing out a stack of our Christmas puzzles and Christmas printables and keeping them in a box or basket with pencils so that children can choose something to do when you need a little time to yourself?
So take a deep breath, pour yourself a cup of eggnog or a hot chocolate, and enjoy the magic of Christmas through the eyes of a child. Happy holidays!

"I truly believe that if we keep telling the Christmas story, singing the Christmas songs, and living the Christmas spirit, we can bring joy and happiness and peace to this world."
Norman Vincent Peale
Advent Activities for Kids
The word Advent comes from the Latin and means "coming". It is the Christian period of preparation for the Christmas celebrations, and traditionally starts on the Sunday nearest to 30th November. That means it includes the four weekends before Christmas.
These days many children celebrate Advent from 1st December to 24th December by opening an Advent Calendar window every morning. Advent Calendars started simply with a little Christmas picture behind every window. Then someone came up with the chocolate Advent Calendar. Now you can get all sorts of exciting Advent Calendars for children and adults with little toys and gifts to discover every morning!
For a simpler celebration, we have many ideas for home-made Advent Calendars and colouring Advent Calendars, as well as ideas for filling your own Advent full of family traditions and memories. Click through below to explore.

"I will honour Christmas in my heart, and try to keep it all the year."
Charles Dickens
A Religious Christmas
Every Christmas, we retell the story of Jesus' birth throught the Nativity Story. It's a story of hope, love, and new beginnings. It's a story of miracles and wonder. Here we have a collection of activities for children based on the Nativity Story, that can be enjoyed by and adapted for all ages.

"The best of all gifts around any Christmas tree: the presence of a happy family all wrapped up in each other."
Burton Hillis
Christmas Colouring
We have such a HUGE collection of Christmas colouring pages that I think you could keep colouring for a year and still have something new to choose NEXT Christmas! We start with the simplest of colouring sheets for your youngest children and work our way up to detailed, doodly pages that older children and adults will enjoy. Click through below to explore by type, by age and by theme.
"A little smile, a word of cheer,
A bit of love from someone near,
A little gift from one held dear,
Best wishes for the coming year."
John Greenleaf Whittier
Christmas Puzzles
From Christmas Crosswords to Christmas "Find the Difference" puzzles, Christmas Mazes to Christmas Dot to Dots, we've got all sorts of Christmas puzzles to keep the whole family amused this holiday season! Have you tried our Christmas brain-teasers? There's one for each day of Advent - or tackle them all after lunch on Christmas Day!

"As long as we know in our hearts what Christmas ought to be, Christmas is."
Eric Sevareid
Christmas Printables
Our Christmas printables collection is just what you need when you are time-poor in the run up to Christmas! We've got so many useful printable Christmas bits and pieces here - from last-minute printable Christmas cards, Christmas bookmarks to tuck into Christmas books, gift tags and scrapbook paper for wrapping small gifts, printable Christmas cards to enjoy with the kids and so much more!

"Christmas waves a magic wand over this world, and behold, everything is softer and more beautiful. "
Norman Vincent Peale
Christmas Learning
We all have fond memories of the last days of the winter term, as all "normal" learning is replaced by rehearsals for the Nativity Play, Christmas carols are practised and Christmas decorations adorn the classrooms! We have some fantastic Christmas-themed learning activities that you can use to bring the holidays into your classroom too. Parents will also find these resources useful for keeping the kids busy and brains ticking over during the Christmas holidays / vacation. And the kids won't even know that they are still learning!

"I heard the bells on Christmas Day
Their old, familiar carols play,
And wild and sweet
The words repeat
Of peace on earth, good-will to men!"
Henry Wadsworth Longfellow
More Christmas Fun
Each of the sections below hold a treasure-trove (or perhaps a packed Christmas stocking-full) of holiday fun! Click through to find hundreds of Christmas crafts for all ages, Christmas stories and poems to enjoy with your children, Christmas jokes to keep them giggling and Christmas games that the whole family can enjoy! We've also put together a section on Christmas recipes for a kitchen afternoon - a lovely way to make Christmas memories with the kids.
"Christmas is doing a little something extra for someone."
Charles M. Schulz
Christmas Themes
If you know exactly what you want and it is a specific Christmas theme, you will find it here. We have so much here to explore. Christmas Trees and Santa Claus (Father Christmas), angels and elves, carols and candles, Christmas presents and Christmas puddings, stars and Christmas stockings, Christmas wreaths and gingerbread and holly and poinsettias and robins and penguins ..... and on and on! If we celebrate it at Christmas, you will find it here.
"Gifts of time and love are surely the basic ingredients of a truly merry Christmas."
Peg Bracken
The Children's Christmas Carol
Sing along to Away in the Manager, our favourite Christmas carol for children.
---

"The light of the Christmas star to you.
The warmth of home and hearth to you.
The cheer and goodwill of friends to you.
The hope of a child-like heart to you."
Sherryl Woods
---
Coming Up Next!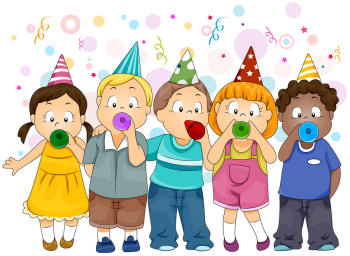 New Year