Canada Day
Looking for some Canada Day activities to enjoy with the kids? You've come to the right place! We have all sorts of printables, colouring pages, crafts, puzzles and more ...
Canada Day is celebrated on 1st July and marks the anniversary of the unification of Upper and Lower Canada into the Dominion of Canada in 1867. Formerly known as Dominion Day, the name was changed to Canada Day in 1982 when the constitution was revised. The day is marked throughout Canada by parades, fireworks, and the display of flags. We've got all sorts of Canada Day fun for kids below - scroll down to find Canada Day crafts, colouring pages, printables, jigsaws and lots more activities...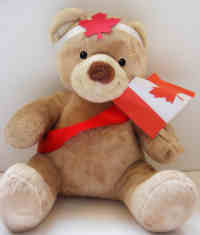 Celebrate Canada Day with your teddy!
More Activities for Canada Day!
Explore Canada with the help of our posters, colouring pages, puzzles, crafts and lots more! Visit our dedicated Canada section here:

Canada Lots NEW!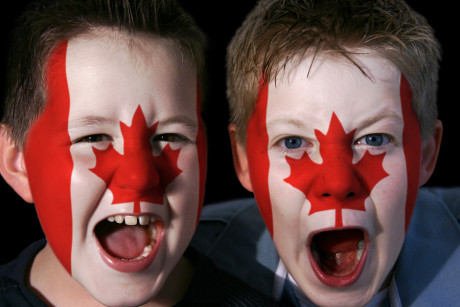 How about saying Happy Canada Day with some face painting!
"O Canada!
Our home and native land!
True patriot love in all thy sons command.
With glowing hearts we see thee rise,
The True North strong and free!
From far and wide,
O Canada, we stand on guard for thee.
God keep our land glorious and free!
O Canada, we stand on guard for thee.
O Canada, we stand on guard for thee."
Explore Activity Village